Air photos taken in July 2018
Landraces give a magic touch to vines. Vast extensions in our Estate are cultivated with "Bobal" variety, very characteristical grape in the D.O. La Manchuela. Also "Tempranillo", the spanish vine quintessential, grow in most of the landscapes of our Property. Remarkable the importance of "Macabeo" grape for the whites, native in our D.O.
These grapes are born from "old vines" that are characterized by regulate the force of their fruits giving the finest quality. In addition, they have been receiving a special care for a period of three years of conversion since 2008. All this has made possible the elaboration of ecological wines, what guarantee the excellence of the wines of Bodega Pardo Tolosa.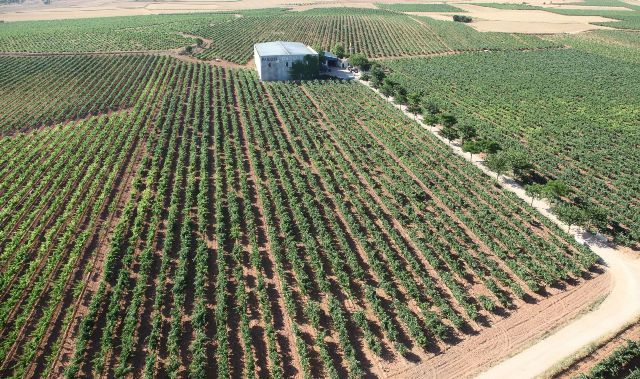 Air photos taken in July 2018
The vines planted into "espaldera" system provide great habitat for ecological farming, as the large space between vines provides ventilation and prevents condensation heat and diseases caused by heat.