Bodega Pardo Tolosa is awarded with FOUR medals at the International Wine Awards 2019!
During this event held in Vitoria-Gasteiz, 2539 wines from more than 25 countries such as Argentina, Australia, Italy, Germany have been tasted … Being our winery among the winners!
At Bodega Pardo Tolosa we got lucky again, this prestigious competition organized and developed by Catavinum has rewarded the quality of our wines and that will undoubtedly give a boost to our sales and help us with the promotion of our products during this yea. A year in which they are showing superior quality.
It is an especially important recognition for us due to the 17 years of experience that Catavinum has in events of this nature, in addition to the international relevance of the contest, in which some of the best wineries in the world participate, with which it is a true honor be compared and be able to look at them as equals.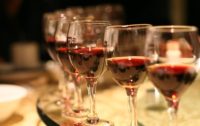 The wines of our winery that have been distinguished in Vitoria with the Bronze Medal of the Contest have been La Sima 2018, Mizaran Blanco 2018, Senda de las Rochas Bobal 2016 and Senda de las Rochas Crianza 2010. Wines that are very different among them and where we can find both red and white, as well as both young and aged wines, all of them having in common their elaboration with vineyards of our own estates and the same quality elaboration process.
These four wines have been awarded after having achieved all of them a score of 85 points, awarded by the jury of the contest after being evaluated with the OIV / UIOE card for sensory analysis of wines in international competitions.
And what do you think about these wines? Would you also reward them with a medal?